Preparatory Workshop for Cooperative Education and Internship Program
CMDT Dev Team | Updated: November 29, 2021 5:43 AM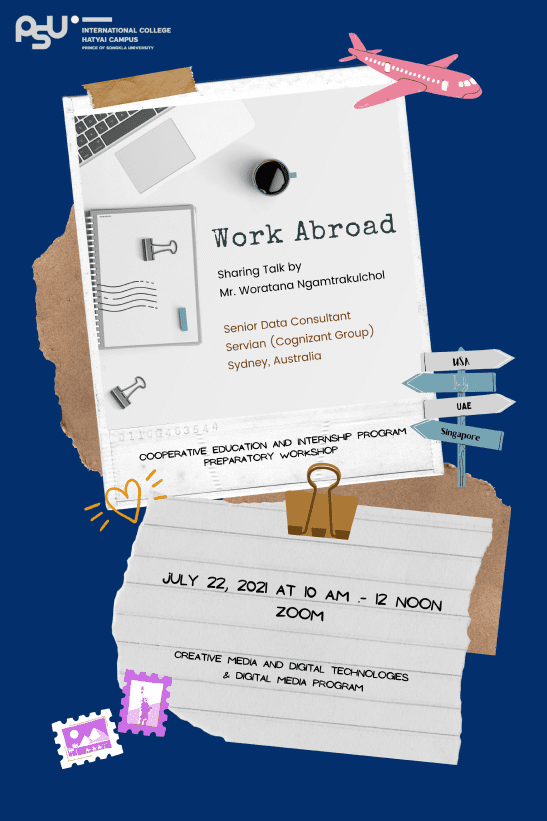 Dear students

— Preparatory Workshop for Cooperative Education and Internship Program —
🎈 Work Abroad ✈️
Sharing Talk by Mr.Woratana Ngamtrakulchol, Servian (Cognizant Group: https://news.cognizant.com/2021-01-10-Cognizant-to…)
A leading data consultancy in the Australasian region, whose mission is to enable customers to use their data to build competitive advantage. Servian provides services across data and analytics, cloud infrastructure, DevOps, UI/UX, customer engagement, cybersecurity, artificial intelligence, and IoT.

Zoom ID will be advised soon.
📍 Apply here: https://forms.gle/CF8cSuatzFcsQMk78 from today – July 15, 2021
2-hour preparatory workshop will be recorded for student ID 62.
**Zoom ID will be sent to applicants' email.